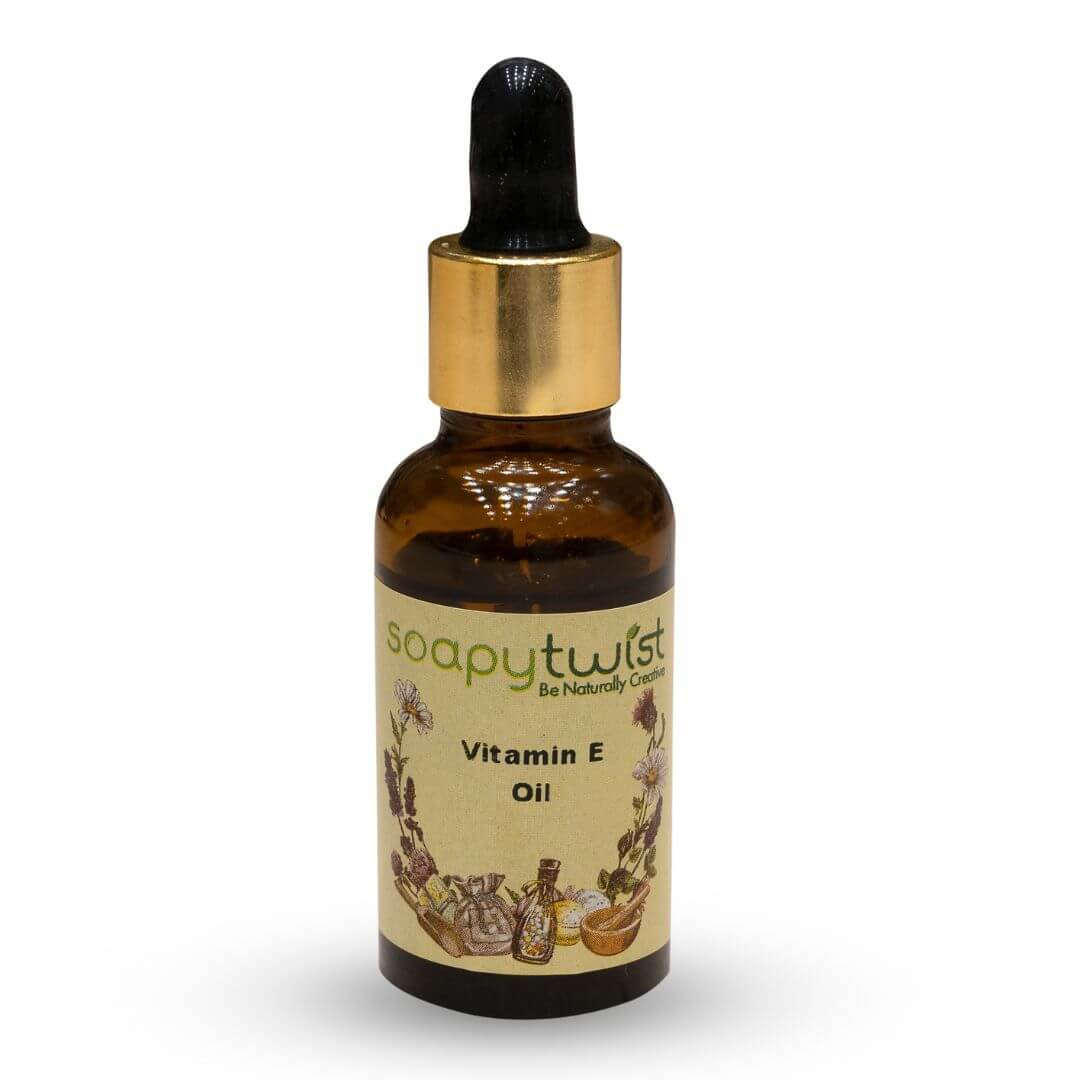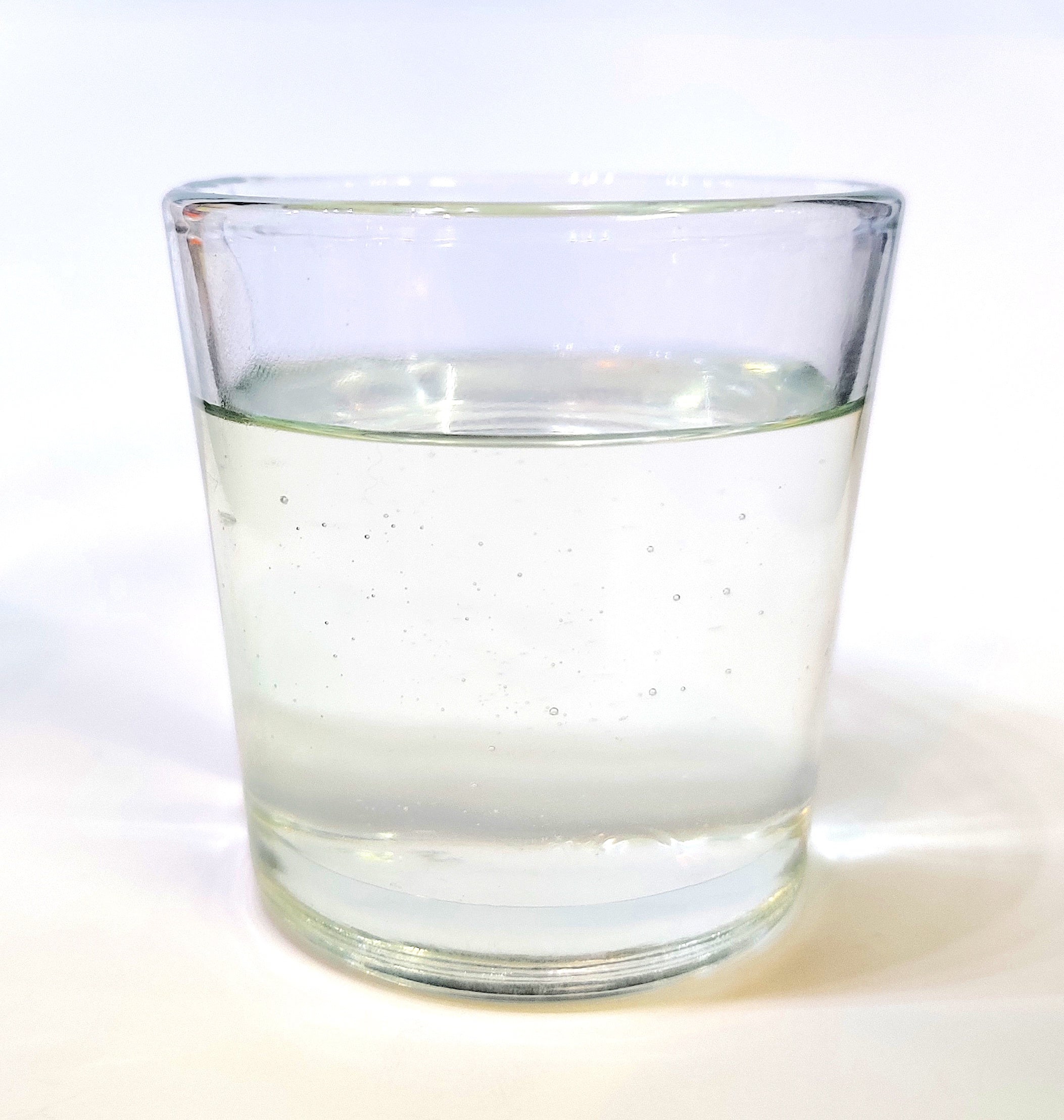 Vitamin E Oil
Sale price

₹ 260.00
Regular price
(/)
Vitamin E oil or Tocopheryl Acetate helps in increasing the shelf life of oil based products and prevents rancidity in oils. It is a clear yellow viscous liquid which is soluble in Alcohol and Oils but insoluble in water.
Studies have shown that Vitamin E plays a crucial role in protecting the skin from environmental factors. The d-alpha-tocopherol in Vitamin E is also known to helps reduce the appearance of fine lines.
Vitamin E can be used to nourish and promote the growth of new skin and hair. With moisturizing properties, it is known to soothe and prevent skin that is dry. By keeping the skin hydrated, it is believed to help slow the look of wrinkles and thereby promote a youthful, radiant complexion. Its hydrating effect is also known to diminish the appearance of sagging or creping skin.
Vitamin E is reputed to eliminate the body's free radicals, which are responsible for causing premature aging.
Vitamin E  is used on the skin after being added to moisturizers, such as creams, lotions, and ointments. When added to natural product formulations, Vitamin E also works as a stabilizer and has the potential to extend a product's shelf life.
Key Benefits
Extend the life of a carrier oil when used at 0.5%

Natural antioxidant with a full spectrum of Tocopherols

Benefits the skin when used at a minimum of 0.5% and a maximum of 3% in a formulation
Protect the skin from environmental elements


Applications
1. Creams & Lotions  
2. Cold Process Soaps 
3. Lip Balms & Body Balms
4. Hair Oils
5. Hair Masks & Conditioners 
6. Shampoos & Bodywash
7. Oils Based Serums 
8. Shower Oils
9. Melt & Pour Soaps
Technical Information 
INCI Name- Tocopheryl Acetate
Form - Clear Viscous Liquid
Appearance - Light yellow to Golden yellow/Brown
Shelf Life - 2 years
Solubility - Alcohol & Oils, Insoluble in water
Dosage - 0.1% to 1% for stabilising oils, 0.01% to 1% in creams & lotions, up to 0.2% in Cold Process Soaps, 0.01% to 0.1% in Melt & Pour Soaps, Shampoos, Bodywash, upto 0.5% in Hair Mask and Conditioners , Upto 2% in shower oils & hair oils, 0.01% to 0.3% in Lip Balms.
Note: Vitamin E will oxidize upon exposure to air and light, resulting in the gradual darkening of its color. Keep tightly-closed bottle in a cool, dark, dry, and well-ventilated area. 

Other Information 
MRP (Rs.) Incl Of All Taxes

370 (for 25g) , 690 (for 100g) ,

2609 (for 500g), 3910 (for 1kg)

17210 (for 5kg)

Country Of Origin

India

Packed & Marketed By

The Soap Crafters, Sadar Bazaar, Delhi 110006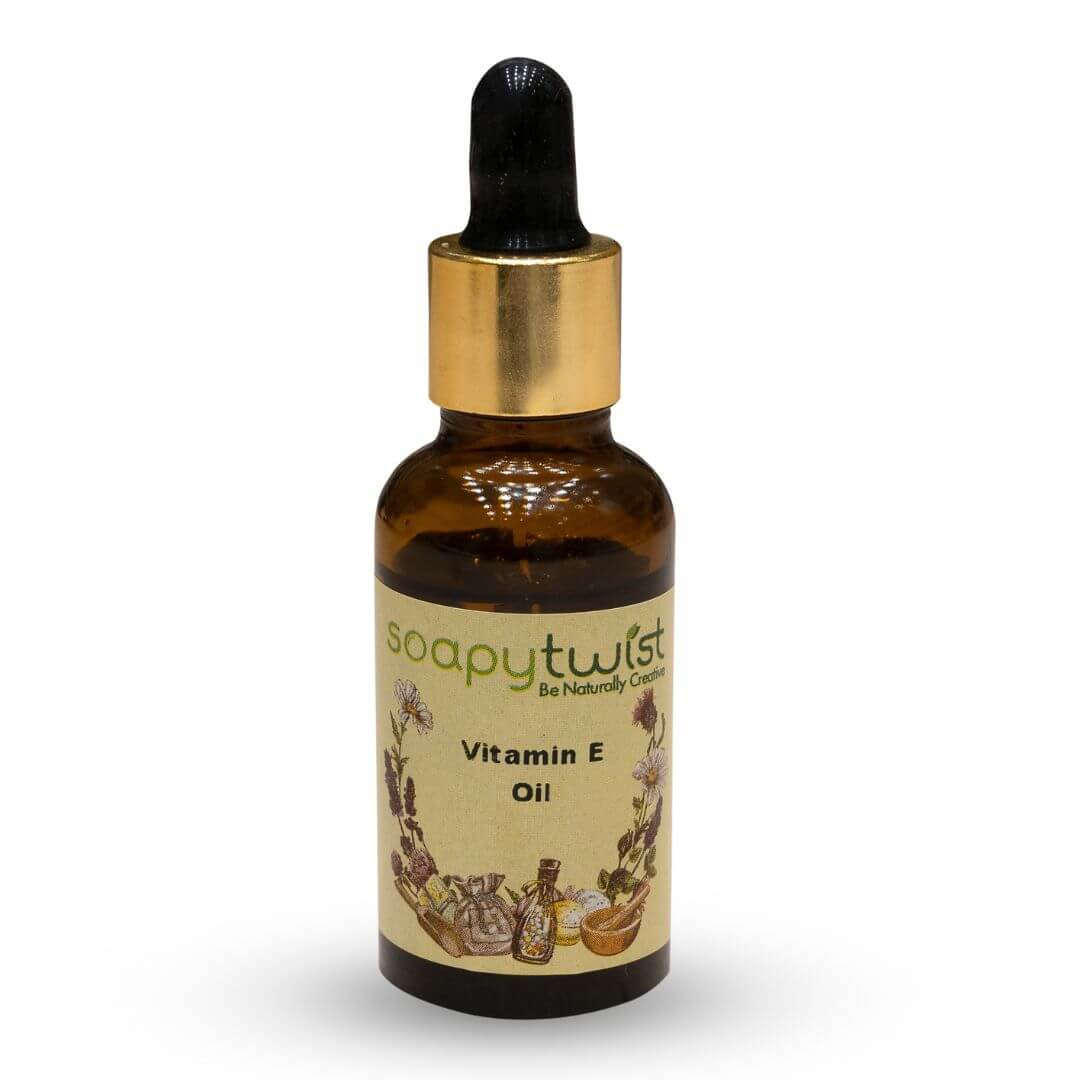 Vitamin E Oil
Sale price

₹ 260.00
Regular price
Choose options