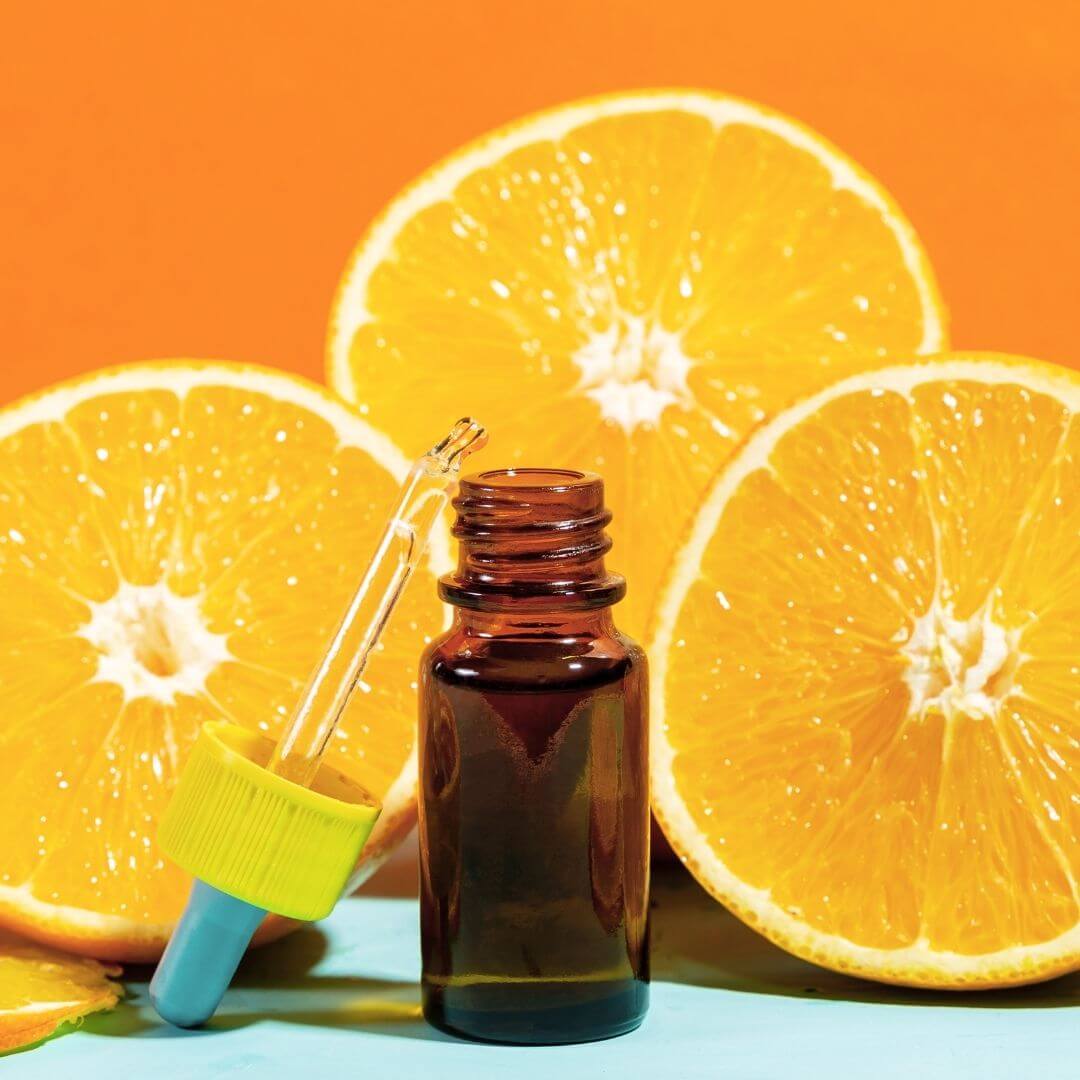 Orange Essential Oil
Sale price

₹ 212.50
Regular price

₹ 250.00
(/)
Give your DIY projects a fruity and tangy twist with Soapy Twist Orange Essential Oil. Add this natural essential oil to diffusers, handmade soaps, lotions, shampoos, conditioners and more.
Soapy Twist Essential Oils are 100% pure and tested for purity by NABL certified labs. If you want the test reports for your bulk purchase, email us at info@soapytwist.com
Orange essential oil is derived from the peels of the orange fruit and is well known in the aromatherapy world. It has a sweet, intoxicating, blissful scent that helps in reducing stress levels and provides calmness. The orange essential oil is filled with antiseptic, anti-inflammatory, and anti-aging properties that provide many, oil's purifying properties help wonderful benefits for hair and skin.
The orange essential oil works wonders in healing acne and spots. It removes the acne-causing bacteria from deep within the skin and its ability to absorb vitamin C content helps to improve spots quickly. The orange oil is an excellent moisturizing agent and its anti-inflammatory properties help to gain smooth, calm, and cool skin. It also regulates collagen production and increases blood flow which makes it a perfect anti-aging agent. 
The orange essential oil helps in moisturizing dry strands in hairs and improves the smoothness of the strands. The oil is highly efficient in reducing hair loss as it provides the strengthening of hair follicles and promotes the growth of shiny and strong hairs. Another advantage of using this oil is saying goodbye to dandruff as its anti-inflammatory properties remove any dead skin cells on the scalp.
Recommended for Melt and Pour : Yes
Recommended for Cold Process : Yes
Recommended for Liquid Soaps : Yes
Recommended for Lip Products : No
Recommended for Diffusers : Yes
Recommended for Candles : Yes
Disclaimer: Do your research before using any product. Always patch tests before use. Soapy Twist products are not specifically designed for any particular skin type and are not intended to diagnose, treat, cure, or prevent any disease. All information provided is for educational purposes only. All our products are for external use only. 
Dilute before use; for external use only. May cause skin irritation in some individuals; a skin test of the end product created is recommended prior to use. Contact with eyes should be avoided.
Other Information
MRP: Rs. 360.00 (25g) / Rs. 830.00 (100g) / Rs. 2275.00 (400g) / Rs. 3280.00 (1kg)
Country Of Origin: India
Packed & Marketed By: The Soap Crafters 5245 Chowk Bara Tuti Sadar Bazaar Delhi-110006
Orange Essential Oil
Sale price

₹ 212.50
Regular price

₹ 250.00
Choose options