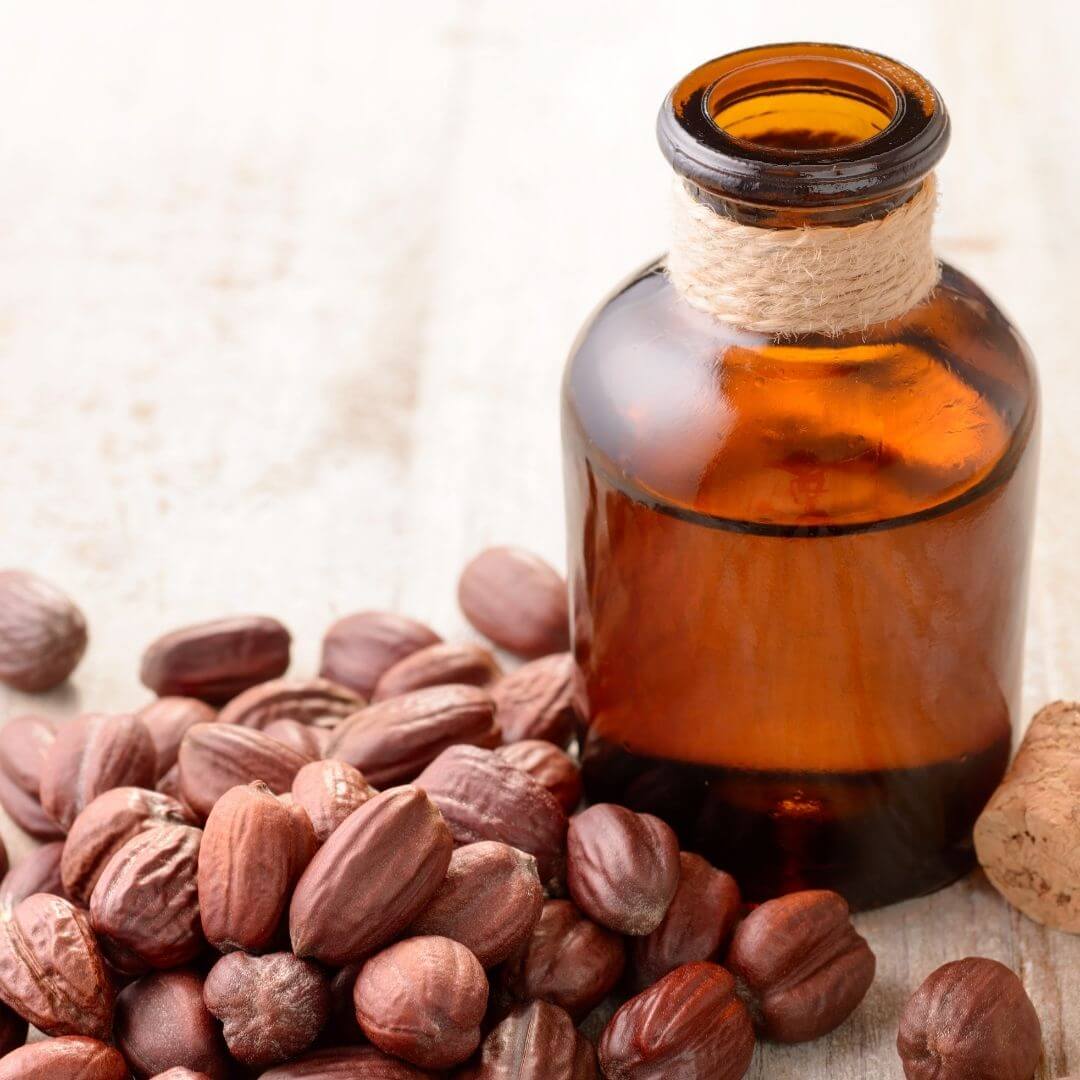 Jojoba Oil
Sale price

₹ 484.50
Regular price

₹ 570.00
(/)
Jojoba Oil is lightweight and adds a luxurious experience to your skin by providing a deep moisturizing experience. Using jojoba oil for soap making is great for adding moisturizing and conditioning properties to your finished product.
Soapy Twist is amongst the top tier manufacturers of 100% pure and cold pressed Body Oils. Our Cold pressed oils can be used in your skincare and haircare routines, as well as in DIY projects such as lotions, cold processed soaps, shampoo, conditioner, hair masques, and more. We also have bulk purchase available for all our products at great offers. 
For any queries email us at info@soapytwist.com
Jojoba oil is an oil-like wax extracted from the seed of the jojoba plant. Owing to its abilities to soften, cleanse, moisturize and fight free radicals, jojoba oil is highly used in many beauty and cosmetic products. The oil helps to achieve healthy and younger-looking skin with numerous skin and hair benefits. 
The main fatty acid and vitamin constituents of Jojoba Carrier Oil are: Gadoleic Acid (Eicosenoic Acid), Erucic Acid, Oleic Acid, Palmitic Acid, Palmitoleic Acid, Stearic Acid, Behenic Acid, Vitamin E, and Vitamin B Complex.

VITAMIN B COMPLEX is known to:
prevent the signs of aging, such as wrinkles and fine lines
improve skin's moisture retaining ability
maintain hair's texture, color, and strength
regulate skin's pigment production and thus prevent hyperpigmentation
promote the faster healing of wounds
Jojoba Oil acts as a non-comedogenic, fast-absorbing yet long-lasting emollient that gently moisturizes, soothes, nourishes, and softens skin without leaving a greasy residue. It cleanses skin to prevent the growth of harmful bacteria and to promote the growth of new skin that is clear, cleansed, healthy, and supple. Due to a chemical composition that closely resembles the sebum found in human skin, Jojoba Oil is readily accepted and endured by skin.
Jojoba oil seals the skin from losing moisture. The antibacterial and antifungal properties of the oil help in treating various skin infections and toxins. Jojoba oil is packed with rich antioxidants as well as essential nutrients and it penetrates deep into the skin providing utmost hydration and adding a radiant healthy glow. The oil helps in reducing fine lines, wrinkles, spots, and acts as a great anti-aging ingredient in several products. 
Jojoba Oil can rejuvenate and promote its growth. It helps reduce oiliness on the scalp by regulating the production of sebum. Hair that is dry and frizzy can benefit from Jojoba Oil's conditioning properties, as they make hair more manageable and free from knots. When applied to damp hair, Jojoba Oil coats the hair shaft in its liquid wax and prevents it from drying by sealing in the moisture. The anti-bacterial and anti-fungal properties of Jojoba Oil eliminate dandruff and repair any damage such as breakage, leaving a cooling sensation on the scalp. 

Recommended for Melt and Pour : No
Recommended for Cold Process : Yes
Recommended for Liquid Soaps : Yes (upto 0.3%)
Recommended for Lip Products : Yes
Recommended for Creams/Lotions : Yes
Specifications:
Comedogenic Level (0 to 5) : 2 
Recommended Skin type : Most Skin Types
Recommended Hair Type : Dry to Normal 
Method Of Extraction : Cold Press
Botanical Name : Simmondsia chinensis
Disclaimer: Do your research before using any product. Always patch tests before use. Soapy Twist products are not specifically designed for any particular skin type and are not intended to diagnose, treat, cure, or prevent any disease. All information provided is for educational purposes only. All our products are for external use only.
Other Information
MRP: Rs. 680.00 (100g) / Rs. 1980.00 (400g) / Rs. 3680.00 (1kg)
Country Of Origin: India
Packed & Marketed By: The Soap Crafters 5245 Chowk Bara Tuti Sadar Bazaar Delhi-110006
Jojoba Oil
Sale price

₹ 484.50
Regular price

₹ 570.00
Choose options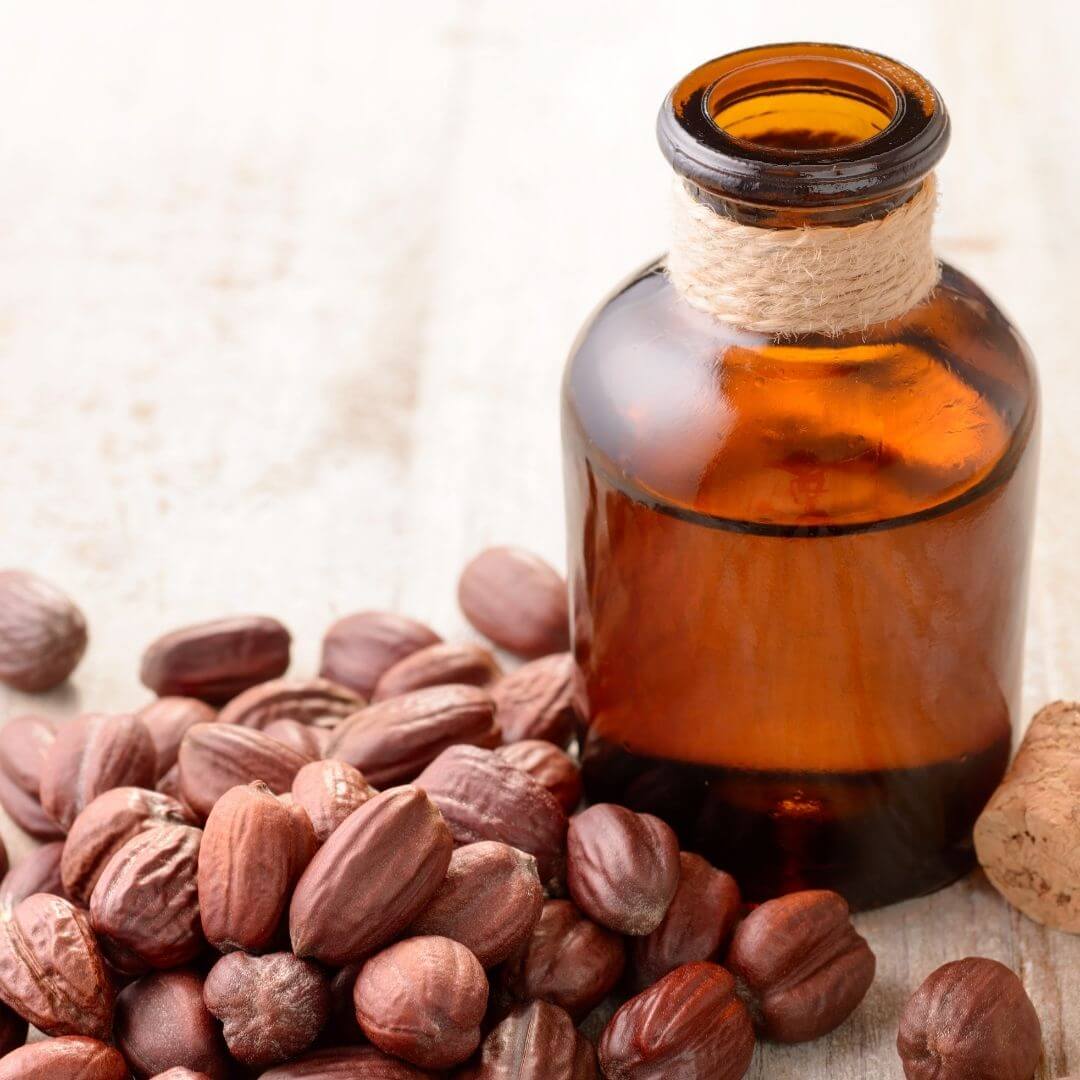 Jojoba Oil
Sale price
From ₹ 484.50
Regular price
₹ 570.00